CEO and Founder,
Softaculous Ltd.
I'm Pulkit Gupta, CEO & Founder of Softaculous Ltd. I am passionate about software and how it can be used to simplify various tasks. I like to architect software products and am currently managing the architecture of Softaculous Auto Installer, Webuzo Multi-user Panel, Virtualizor Cloud Panel, SitePad Website Builder, AMPPS Stack, Pagelayer WordPress Editor and PopularFX WordPress Theme. Our software has managed to touch millions of lives and this is what I feel is the best aspect of being a Software Engineer. Being the CEO of Softaculous Ltd., I also look into the operations of the company. I have a formal education in Commerce and Economics (not software engineering) but am passionate about technology.
Founder & CEO,
ReadyDedis, LLC
Bharat Bala is the Founder and CEO of ReadyDedis, LLC a managed service provider in the US. ReadyDedis offers Infrastructure as a Service, DevOps as a Service, Outsourced Technical Support, Cloud Consulting for major platforms like DigitalOcean and AWS across markets like Mortgages, Blockchain, HA Applications, and much more. ReadyDedis kicked off in 2016 and has established a clientele of diverse markets globally serving around 1000 customers. Starting off at the young age of 16 without any computer science background, he has worked for multiple companies to gain his experience and recognition amongst big players through his intellectual problem-solving skills as a Systems Administrator. His hobbies include playing Badminton, Cooking, Travelling and Programming.
Founder & CEO,
ZNet Technologies
Munesh Jadoun, founder and CEO of ZNet Technologies, is a veteran in the hosting industry. He entered the industry in 2001 and incorporated ZNet in 2009 as a web hosting company. Under his leadership ZNet became one of the top web hosting provider in India. In 2019, ZNet was acquired by RP tech India (a division of Rashi Peripherals Pvt Ltd.). ZNet is the Cloud distribution arm of RP Tech and an authorized distributor for NTT, Alibaba Cloud, Acronis, Plesk, CloudLinux and GlobalSign. Founded in 1989, RP tech India is the fastest-growing value-added distributor of IT and mobility solutions with 50 branches and 50 service centers across India.
Munesh believes in the strength of community and is highly active in cloud and hosting community and other major community forums. He is presently the Vice-Chair of NASSCOM Rajasthan Chapter and is actively involved in IAMCP (International Association of Microsoft Channel Partners), as President of the India region. Besides this he is also active in other industry associations like ISODA and TIE. He also actively mentors new start-up founders.
SVP & COO,
ZNet Technologies
Sabarinathan Sampath, Senior Vice President and COO at ZNet Technologies, is a business leader, mentor and growth strategist with over 2 decades of industry experience. He started his career in 1998 and has worked across various multi-national companies – notably Cognizant, Parallels, Ingram Micro. Over the course of this career, he has gained deep exposure in information technology; has held senior positions in Europe/South-East Asia and has built cross-cultural teams.
He joined ZNet Technologies in 2016 and has been responsible for formulating growth strategies, technology vision, and Operational execution approach for the organization and making the transformation from a web hosting provider to a leading cloud services distributor.
Sabari is a proficient and inspirational leader in digital transformation and cybersecurity space with proven record of strategizing and delivering successful projects in different sectors like cybersecurity, cloud, telecommunication, web hosting, data center, and more. He is an active speaker, panellist, and moderator in various IT industry events, including World Cloud Summit, W.Media DC Summit, Coronium Intelligence CISO/CDAO Summit, Capacity Middle East ICT Summit, Tradepass DC Summit, NASSCOM, CloudTalk Online, Broad-Group Digital Infra Summit, Microsoft Inspire (Washington DC & Seattle), Hosting Summit (Goa, India), CloudFest, Plesk Partner events and many more.
He is also a passionate cyclist and is always keen to get on to long rides as a part of daily routine.
I'm Mr. Shazim Machiwala founder and CEO of Ideastack. I founded this company in the year 2008 We are here to provide you with the most affordable & Reliable web hosting solutions, With over 10,000 + happy clients all over the world we also provide Colocation Services in Top Tier Data Center Globally. I am also founder of Serverstack where we offer High Computing Servers in Leading Industrial Sectors all over India, Serverstack's sole aim is to provide Robust and Reliable Servers to the IT industry. I'm a foodie and love to travel and network with people.
Region Sales Head - India,
Inspur Technologies
A seasoned professional with over 21 years of Industry experience, Mr. MC Reddy is the Region Sales Head – India at Inspur Technologies. In his capacity, Mr. Reddy is responsible for managing large Enterprise Partners and Corporate accounts. A marketing professional with specialization in International business, he is catalyst in steady growth and expansion of Inspur Server Business in India. Well known to the market as one stop solution for any kind of Servers & Server Related Needs of any Organization kind & Capacity.
CEO,
E2E Networks Limited
Tarun owns E2E's leadership role in defining customer and technology-focused strategy and executing it with crisp and well-defined organization goals. The people who have worked with him in the past used to call him a hacker, leader, Linux guru, Perl expert, database champion, amazing sysadmin, entrepreneur, technology ninja, and the list goes on. But this is several years old impact that he left in the organizations and in the lives of people he worked with. With this unending list of nerd skills, Tarun was bound to start a company of his own and make a deep dent in the technology that organizations use. And E2E Networks was born. Today, Tarun continues to follow his passion and ensure that every second spent fuels the technology that organizations need to meet challenging user demands.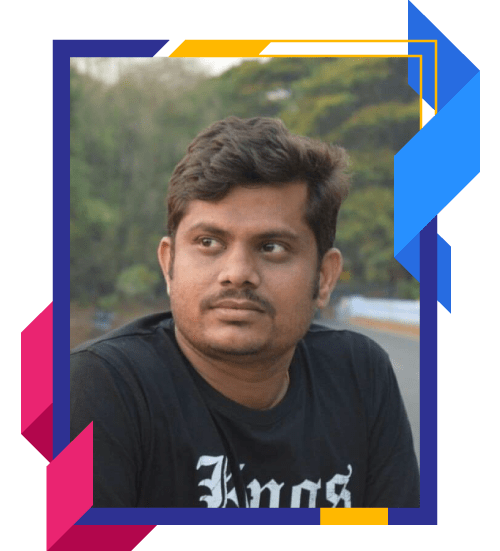 Founder & Managing Director,
Domain Registration India Pvt. Ltd.
I'm Suresh Kumar, Founder & Managing Director of Domain Registration India Private Limited. I have always been fascinated by computers and the internet since the late 2000s especially, web development was my hobby at first, My dream helped me to turn a hobby into a business. Domain India was incorporated in 2016 as a private limited company called Domain Registration India Private Limited. I started as an entrepreneur fifteen years ago with the aim of providing secure and affordable hosting services. We believe we can work to build first-rate relationships with our customers, and customer satisfaction has always been our priority. To date, we have served approximately 35,000 customers.
Co-Founder & CEO,
Aalpha net solution (ANS)
Teeyes Siva is the Co-Founder & CEO of aalpha net solution (ANS), a leading Web Solutions Firm based in Madurai, helps Business Owners take their Business to new heights thro' digital presence. With his 18 Years of Experience, Teeyes Siva has been the brainchild behind two of the most successful products of ANS for Matrimony and Logistics Industries. Like Business, Cycling is also his Passion. Interestingly, his most Business Ideas evolve while he rides!
Founder & CEO,
Paradox Technologies Pvt. Ltd.
I'm Nagarajan N, Founder & CEO of Paradox Technologies Private Limited. I'm a Mechanical Engineer by education, started my professional career in the 'Production Planning & Project Marketing' Department with a Heavy Engineering Equipment manufacturing company. Hailing from a family of businessmen, I was not entirely satisfied working as an employee and nurtured a strong desire to start my own venture. As a game changer, I found a calling in this Web Hosting Industry and started learning the Industry & Technology from scratch. Since then it has been a learn & explore model. Over these 2 decades, PARADOX was able to secure a good quantum of customers for the services like Domain, Hosting, Email Solutions, Acronis Cloud, etc., We continue marching with newer products and services in this competitive market landscape.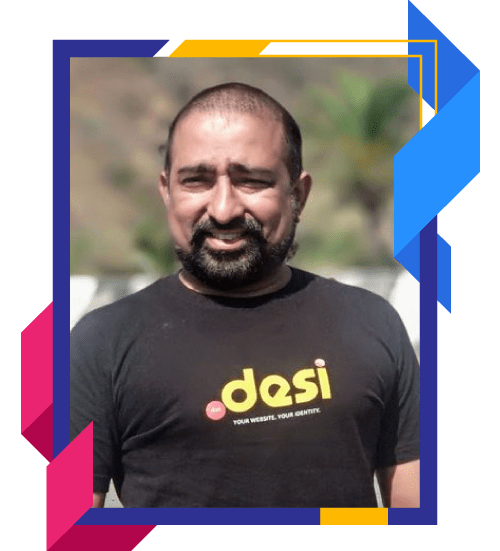 Founder & CEO,
Bagful International LLP
Sham Kamboj, has been in the web hosting & publishing industry for the last 15 years and prior to that has wholesome experience on healthcare networking and standards. 
We@Bagful take pride in serving some of the prominent IT and healthcare companies in terms of providing infra and our clientele spreads across the globe. A frontrunner for the new gTLDs, I look forward to hearing from you all on the emerging trends and technologies and where our industry is headed.
On the personal front, I am an avid runner and have done many half marathons across India and overseas. A full marathon is still evading me, but someday I will!
Founder & CEO,
Strad Solutions
During the last 8 Years , Strad Solutions has evolved from a datacenter company started in a small industrial estate office to a 360 degree IAAS and Cloud Managed Service provider managing around 2500 servers across 5 locations globally. Karan's  dream is to be the most useless employee of the company and for that his only pursuit is to make every employee of Strad Solutions work more efficiently than him ! 
Like any generic Indian his favorite pastime is  playing cricket , listening to music ,  Traveling and he loves to talk about any topic under the sun.
Founder & CEO,
Netspace India
Shashi Kant Pandidhar, founder and CEO of Netspace India based in Nashik, is proficient in web hosting solutions. 
He's structuring this firm since 2005, and now Netspace India has widened up with Web-based IT Services like domain name, web hosting, cloud hosting, and network security. 
He has also a certified architecture/ professional from AWS, Azure, Cpanel. Plesk and Linux.
Netspace™ is a proud titleholder in the customer's list from an industry like Banking, Logistics, Tavel, and Healthcare.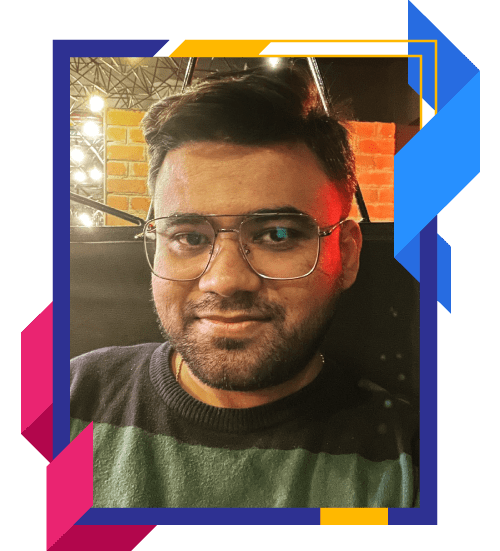 Managing Director,
ByteWeb IT Solutions Pvt. Ltd.
Varun Parikh, an enthu-preneur that comes from the word "Enthusiastic Entrepreneur, " is driven by challenges. He is the founder & Managing Director of ByteWeb IT Solutions Private Limited. ByteWeb is enterprise business solutions providing company based in India. Its core services include Mobile Apps, Web Apps, UI/UX & Software development with over 5000+ satisfied customers across the globe. He has also established ByteNAP, which is extended towards web hosting, Manage VPS, Reseller hosting & Dedicated Servers. Apart from his affection towards his business, he is also fond of exploring technologies, places, culture and food.
CEO,
i2k2 Networks (P) Limited.
Entrepreneur, philanthropist, geek, workaholic, and a loving family man, Rahul dons many hats at once and still manages to find enough time and energy to keep everyone around him as driven as himself. 
i2k2 is known name for its best-in-class MSP services, in the private and public cloud space. 
Along with i2k2, Rahul also manages ROI Mantra, a digital marketing agency and iXcheck, an EduTech product startup.
COO,
i2k2 Networks (P) Limited.
Kamleshwar Bhatt is an operations adept with over 16 years of industry experience in customer-facing roles. A member of the i2k2 team since inception. In this role, he focuses on driving growth and increasing company value by overseeing all facets of marketing, services excellence, including corporate, solution/industry, partner, and field marketing initiatives. 
On Operations front he developed and implemented the strategy to diversify the business from a single consumer hosting provider to a multi-expertise business technology service provider, while delivering industry leading customer satisfaction levels.
Today i2k2 is a leading MSP, Hosting Services, AWS managed partner, MS Azure Gold CSP and have association with all the leading cloud OEM's.
Business Head,
ConnectReseller
Yatin Shah, Business Head of ConnectReseller,  an ICANN Accredited Domain Name Registrar. With more than 20 years of experience in domain, hosting and cloud business, Yatin is currently heading QualiSpace, Cloud and Email service provider, along with ConnectReseller. 
Yatin takes care of partnership with the registries and other vendors and believes strongly in relationship over the business. 
Founder & CEO,
eWebGuru Solutions Pvt. Ltd
Ashok Arora, Founder and CEO of eWebGuru Solutions Pvt. Ltd. He is an online Entrepreneur working in Internet marketing and online business since 2000. He is currently running following businesses:
eWebGuru.com – Currently providing web hosting services to approx 200,000 websites around the globe. Providing shared hosting, reseller hosting, virtual private server, cloud server, dedicated server.

eWebGuru was started by Ashok Arora in 2007 with a vision of providing world class hosting services to Indian customers. eWebGuru has established itself as one of the most reliable hosting service providers of India.

Mediatrenz.com – Mediatrenz is another venture of Ashok Arora which is providing digital marketing, Mobile app development and web development services to International clientele with a team strength of around 100 people.
Founder & CEO,
Jain Infotech
I'm Jaswanth Kumar Jain, Founder & CEO of Jain Infotech.
I'm a Computer Science Engineer by education, started my professional career in establishing Jain Infotech since 2001, dealing with Web Development, App Development, Software Development, Software Analysis and Planning.  Since 2001 we have grown with over 20,000 clients worldwide and we specialize in Govt Based Webapps like Task Management System, Employee Management System and other Web Apps which are useful for Educational Institutions also. We have become an official .IN Registrar in the year 2004 and serving the NIXI Community by promoting .in domain names. We are always ready for opportunities and collabrations on the business front.
Looking forward in CLS 2021
Founder & CEO,
Span Info Services
Mehul Dhakaan is the CEO and Founder of Span Info Services, incorporated in the year 2000 having its headquarters at Mumbai. 

Span Info Services is a leading hosting service provider in India that supports thousands of businesses across the country.. Span Info Services provides reliable and high-performance hosting solutions such as website and email hosting, servers and managed cloud backups all backed by 24/7 super support.

With its focus on innovative engineering and on prompt, knowledgeable customer support, Spani enjoys a very high retention rate of customers and Mehul drives the innovation wheel at Spani. 
Mehul is an avid runner and has participated and completed over 16 Half marathons. When not at Spani, he's seen travelling or pushing limits on the road or in the gym.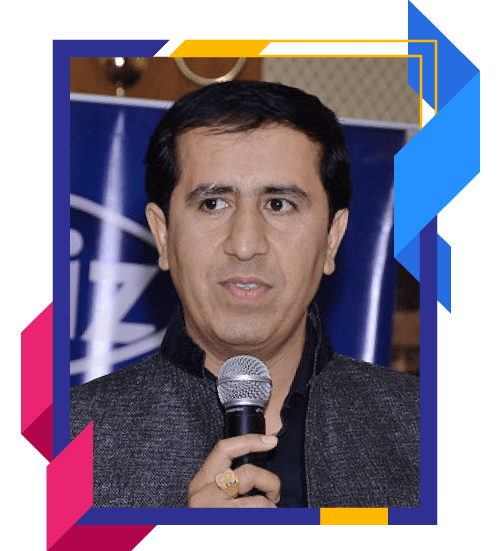 Founder & CEO,
J-INFO Technologies
I am Jitendra Chimnani, CEO of J-INFO Technologies, a Leading Cloud Hosting Provider, From Gujarat State, Serving Shared Hosting, VPS and Dedicated Servers Since 2001,  Google Cloud & Microsoft Cloud Partner for their business email service. J INFO Technologies serving more than 5000+ satisfied clients all over the world, known among their customers for Proactive Service & Top class Support. Customer Satisfaction is the core of our Hosting business. Extremly passionate about customer satisfaction, on time accurate response with results