Top 5 reasons why you must attend Cloud Leadership Summit 2019 to be held in Goa, India, in November
Cloud leadership summit is going to be held this year at Hotel Le Méridien Calangute, Goa, India from 8 to 10 November.
A must-attend event for the leaders in the cloud and hosting industry in India, this cloud industry summit aims to provide lots of networking opportunities to the attendees and insightful sessions by more than 10 speakers.
Here are the top reasons why you shouldn't give it a miss.
1. Plethora of networking opportunities
Biggest reason to attend Cloud Leadership Summit is that you will get to meet a lot of industry peers and like-minded people here. Since the event will bring people from different geographical areas who share a common field, you will get first-hand insights into how the market is and what trends are shaping up the industry in that region.
The unparalleled networking opportunities that you will get here in a relaxed atmosphere will help you build your professional network which may help you and your business in the long run.
2. Expanding your knowledge realm and finding solutions to your business problems
Although you may be working day in and day out in the cloud industry, but it's such a vast technology that you'll get to hear a lot of new things- techniques, equipment or trends from others that will be new for you.
Since you'll be meeting and will get to know well-researched thought leaders, you can not only talk to them one-on-one on what they are working on but can also get some relevant advice on how you can better your work and solve your business problems.
You will get to meet and ask face to face questions from the industry leaders which is not possible when you read a journal article written by them or read their interview published by any media house.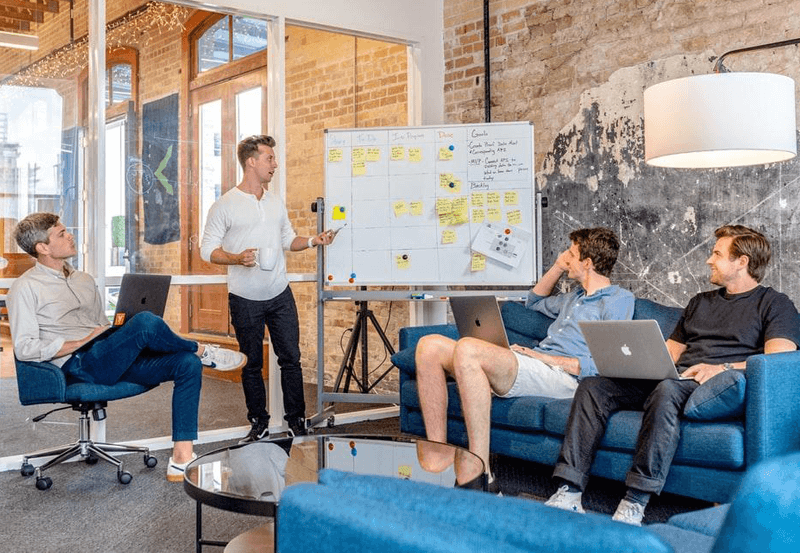 Image Source: www.useproof.com
3. Sharing your ideas and work with industry peers
You can share your ideas and work and get advice on the same. This will not only make you more confident but will also give you a new perspective about your work as learned people who have never seen your work before, will ask questions from you and will help you think about your work/project differently.
4. Meeting and connecting with lots of industry people
Cloud Leadership Summit will be a place where you can meet CEOs of multinational companies, have meals with them, and learn about them in a fun-filled setting. It can help you progress your career in never-before ways as you may get them as your mentors, collaborators for life.
5. Learning in a fun setting
This part is too good to be true. It's like killing two birds with a single stone. You get to learn, and you get to enjoy at the same time. You visit Goa and learn about the city, it's party culture and rich heritage, while networking with learned peers and getting professional and personal development in one go.
Image Source: www.useproof.com
Everyone has their own reason to attend Cloud Leadership Summit this year: https://www.cloudleaders.in/schedule/
What's yours? Let us know in the comments section.